Coats
The coat is a very thin film of functional material with thickness of commonly several micrometers (most often 2-4 μm), applied at the surface of underlayer /target. The coats may be applied as liquid, gaseous or solid substances. These may be also measured and tested on thickness, hardness, adhesion, roughness, right covering, and many other characteristics.
At the present the coating is carried out using the several methods. The most used methods of applying the coats in form of solid matters include PVD (Physical Vapor Deposition) and CVD (Chemical Vapor Deposition) coating methods.
STATON company deals with coats and coating based on PVD (Physical Vapor Deposition) – the method of so called plasma cathodic vaporization or magnetron sputtering. All forms of PVD-coating are performed in the vacuum.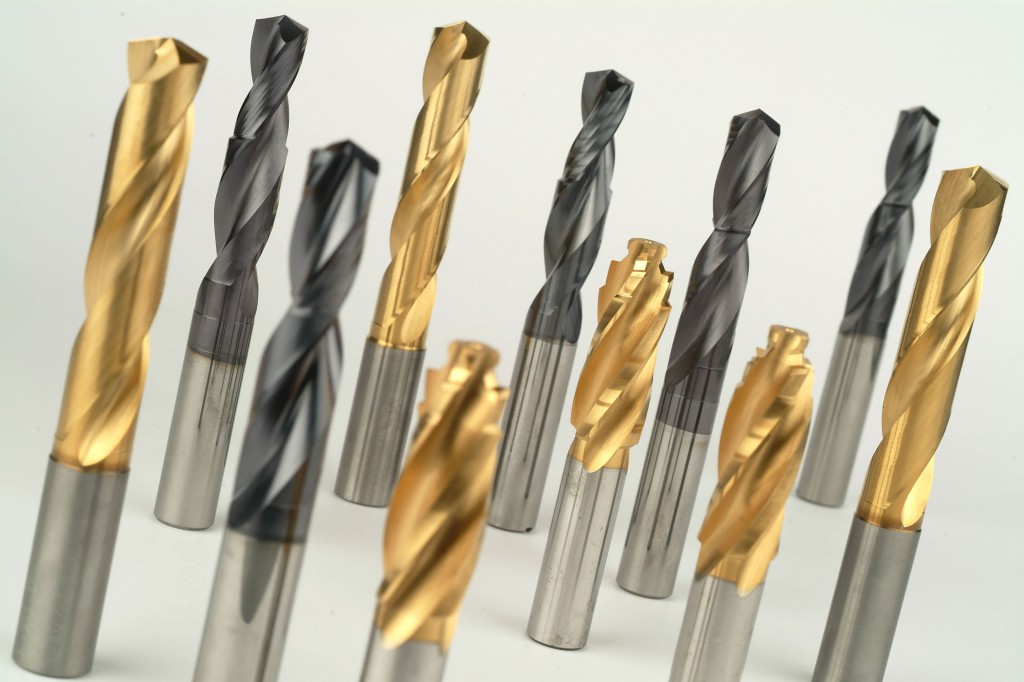 The coating centre STATON – Turany has more than 16-years tradition in applying the hard abrasion-resistant coats to the cutting tools (drills, milling cutters, plates, saws, screwing taps…) and forming tools (punches, moulds, dies, benders…).
We use for coating the newest technologies of ARC evaporation and magnetron sputtering.
The thin layers as TiN, TiCN, TiAlN, CrAlSiN, TiBN, nanocomposites and multilayer coats significantly influence the surface characteristics of tool.
Effect of coats to the tool properties:
decreases friction coefficient
several times increases surface hardness
increases heat resistance of tool tip
increases oxidizing and chemical resistance
allows machining of hardly machinable materials
allows increase of cutting speeds
decreases cutting forces
decreases roughness of machined surface
decreases creation of built-up edge
minimizes volume of cooling fluid and allows even dry machining